In February 2008, SGRS again attended the Sierra-Cascade Logging Conference. This time with our new larger module we got to set up in one of the main exhibit halls this year. We drew very large crowds throughout the 3 day events with lots of questions, photo taking, and information given out about our club. We ran a 14 car logging train Saturday afternoon with 2 shays, and that was quite the event. Overall it was a very successful weekend.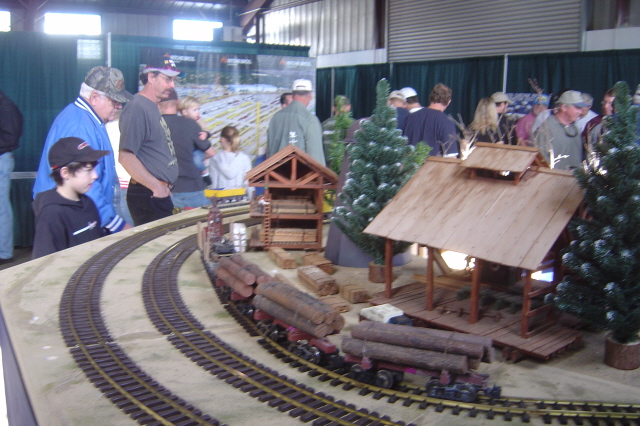 Crowds Begin To Gather In The Morning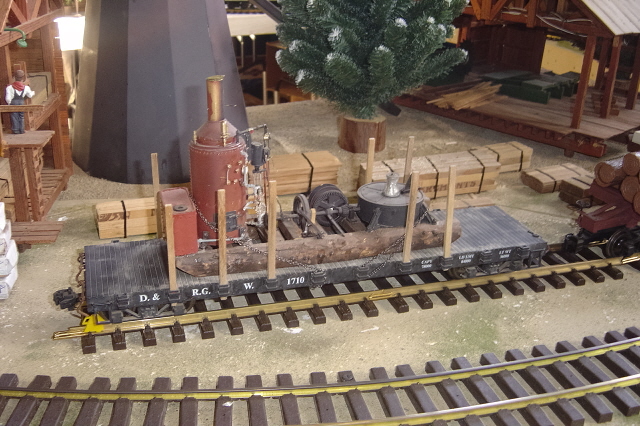 Steam Donkey On A Flatcar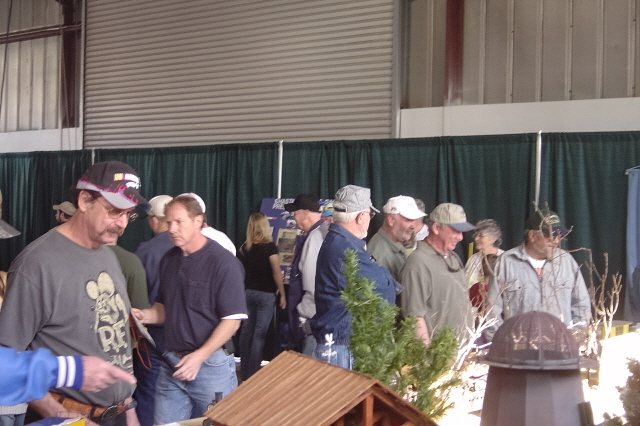 Crowds Were Constant Throughout The Weekend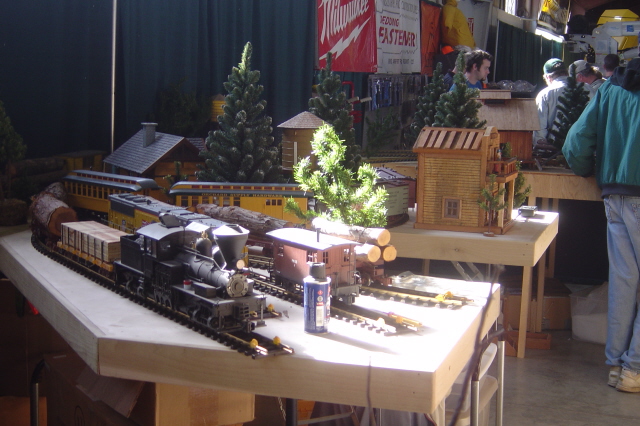 Like The Crowds, The Yard Tracks Stayed Full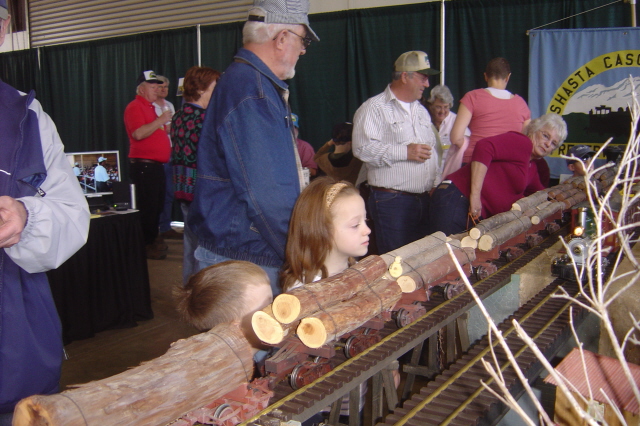 Young And Old Alike Enjoyed The Trains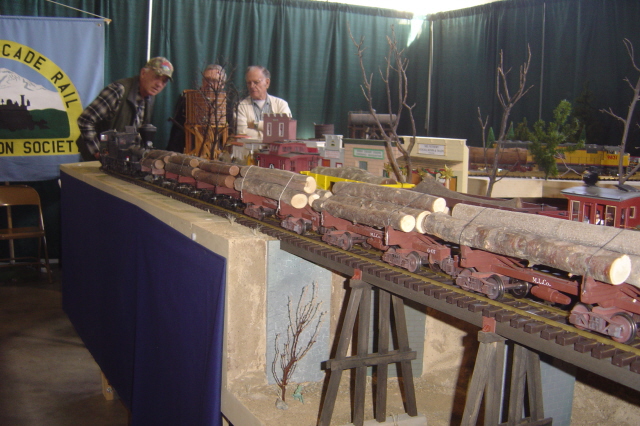 Just A Portion Of The Long Log Train We Ran Saturday Afternoon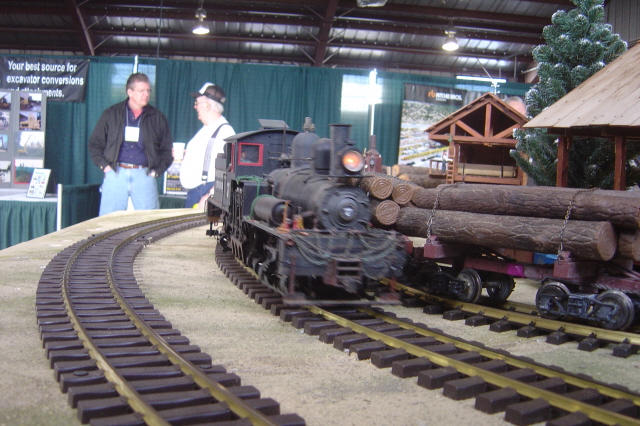 South Fork Timber Shay #7 Arrives At The Mill. Model By Rick Marty.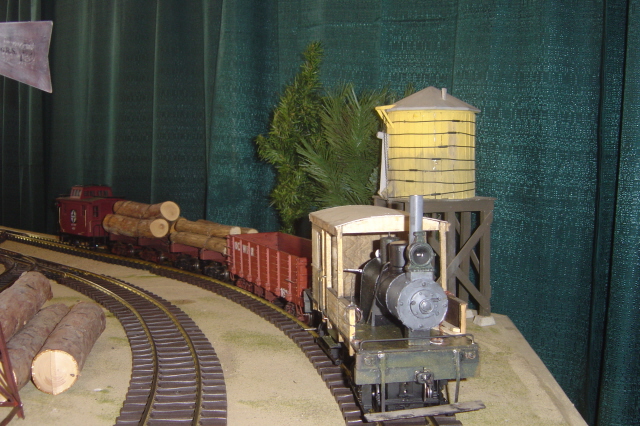 Matt Starman's scratch built Class A Climax Made Its Debut. Model Is Still Under Construction.
View Of The Yard