On September 4, 2005, Union Pacific challenger (4-6-6-4) #3985 stopped in Redding, CA. for servicing. It is the largest operating steam locomotive in the world and was built in 1943 by the Alco Locomotive Works. It is also a heavy weight weighing in at 1 million pounds and is a 122 feet long. It was on a 2,800 mile tour from Cheyenne Wyo. (the engines home) to Portland Ore. to celebrate Union Pacific's railroad heritage. It has 6 foot diameter drive wheels and will cruise at 70 mph. It was retired in 1959. Union Pacific employee volunteers restored it in 1981. The Challengers had articulated frames which allowed them to negotiate smaller radius curves than many smaller engines. Going around a sharp curve in the track the wheels and frame pivot to follow the track while the front of the engine stays straight outside the curve and then comes back straight as the track straightens out.

Attention: If you have photos of 3985 when it came to Redding, please e-mail the webmaster with them and we will be sure to give you credit.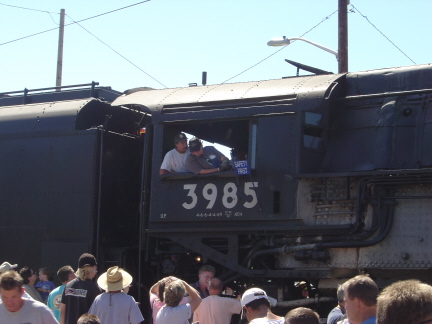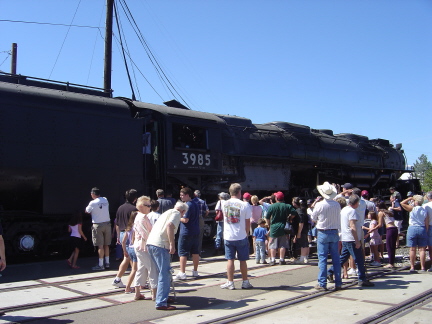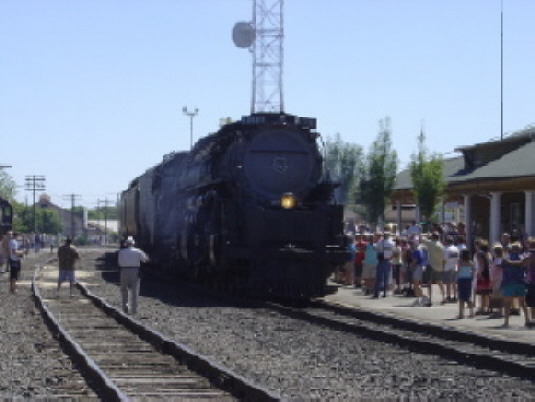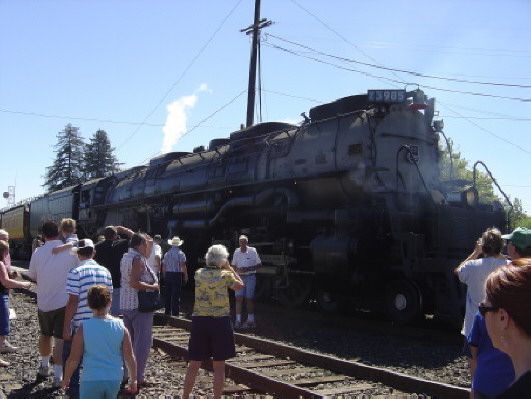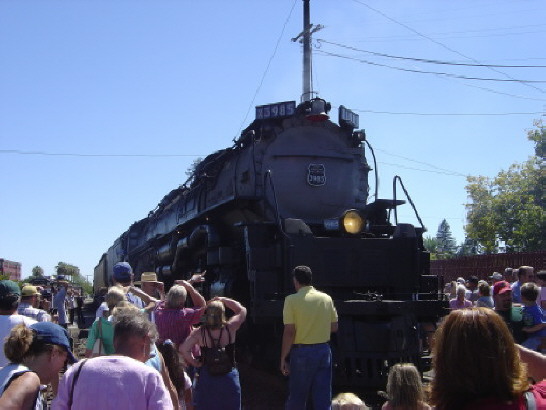 The following photos are courtesy of Pete Sudimak when the locomotive arrived in Dunsmuir to spend the night, about an hour north of Redding.....